Las Vegas Juvenile Crime Defense Lawyer: Protecting Your Child's Legal Rights
Is your child being faced with a criminal accusation? You probably aren't sure what to do next. We know this can be a stressful time for you, your child, and your family. You are facing scary questions and are in need of legal support to help you through this time.
You are in need of a compassionate, reliable, and trustworthy attorney that has the experience needed to help you protect the legal rights of your child. Having your child accused of a delinquent act can drastically change the direction of their life and limit the success they have in the future.
The Defenders can help assist you and your child take the legal action necessary to protect their future.
What Could Juveniles Face?
Depending on the severity of the charges, your child can face possible detainment and may not be released until the child has his/her court hearing. In the State of Nevada, it is their goal to have the child be under watch of the parents or guardian instead of being in a juvenile detention center, as long as the parents or guardian agree to bring the child to his/her court date.
There are some cases when the court will utilize the Detention Review and Release Program (DRRP) where they monitor the child after they return home. During this monitoring, they track the child using GPS as well as conduct random checks at their home, school, or place of employment.
When Can a Juvenile Be Charged as an Adult?
In some cases, a juvenile can be charged as an adult, even if they are under the age of 18. This can occur when the prosecutor requests the court to certify the minor as an adult. This can transpire depending on the severity of the crime and if the child is 14 years of age or older.
One of the most important things parents can do for a child who is charged with a juvenile crime is contact The Defenders so that we can negotiate with the prosecutor to avoid your child being charged as an adult.
Having these charges at such a young age can affect your child's general middle and high school education, their chances of advancing to a college education and it can even affect their professional career later in life.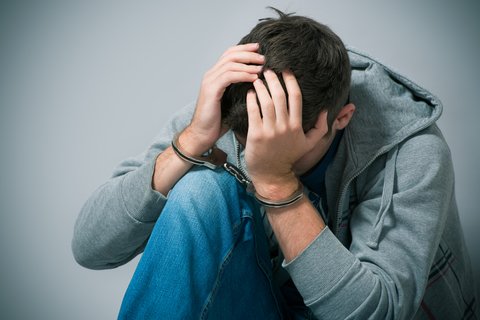 Common Types of Juvenile Cases We Help With
Destruction of property
Robbery or burglary
Violent crimes such as Assault and Battery
Possession or consumption of alcohol
Curfew violation
Criminal mischief of graffiti
If your child has been charged with any type of juvenile crime, contact our attorneys at The Defenders. We can assist your family and help get the charges reduced or dropped so your child can live a life without the penalties that come along with juvenile transgressions. Through this difficult time, you need support and guidance to ensure your child's charges are dropped or reduced as much as they can be.
What's the Difference Between Juvenile Court and Adult Court?
In juvenile court, the primary goal is rehabilitation rather than punishment. Judges and attorneys focus on providing minors with the necessary support and counseling to help them avoid future crimes and become productive citizens. In contrast, adult/criminal court focuses more on punishment and less on rehabilitation. The consequences for criminal charges can be severe, resulting in lengthy prison sentences and lifelong criminal records.
Another significant difference between the two courts is confidentiality. Juvenile court proceedings are confidential, while adult court proceedings are open to the public. This allows for greater privacy for minors and their families, protecting them from public scrutiny and potential discrimination.
In addition, juvenile convictions are generally sealed when the child turns 21. This means you do not have to go through a record sealing process. However, if tried and convicted as an adult, you may have to wait for a certain period before those records are sealed.
Finally, juvenile courts have more lenient sentencing options than adult court. Offenders may be sentenced to probation, community service, or other alternative punishments that focus on rehabilitation rather than punishment. In contrast, adults may face harsher sentences such as jail time or fines.
Choosing the right court for your child's case is crucial to their future. The Defenders have extensive experience in both juvenile and adult court and can help you navigate the legal process to protect your child's rights and future. Our team of compassionate, reliable, and trustworthy attorneys has the expertise necessary to provide your child with the best possible defense, regardless of the court they are tried in.
Frequently Asked Questions
Can my child be charged as an adult?
Depending on the severity of the crime, or if it is a repeat offense, your child might be classified as an adult, resulting in them being charged as an adult. This can negatively impact their future since these charges would remain on their record well into adulthood, impacting possible employment and educational growth.
Las Vegas Juvenile Criminal Defense Attorney – The Defenders
We understand the stress a juvenile crime can put on a family. It is important you contact The Defenders immediately so we can start creating an aggressive defense for your child's case. The Defenders delivers an honest and straightforward response to the charges while providing you personable and communicative involvement throughout the duration of your case. We're aggressive when we need to be, compassionate when it counts, and always dedicated to your success. That's what makes us The Defenders, a proud branch of the Richard Harris Law Firm.
We have the experience and knowledge you need to make sure you get the best judgment for your child's case. We are available day and night to start the process. Simply fill out our Contact Us form or call us at 702.333.3333. You don't have to go through this alone, call us today!
The firm is led by attorney Richard Harris of The Defenders, who is experienced in dozens of criminal law matters. Richard and his team have helped thousands of people with their cases. It is his passion.