Nevada Gun Laws and Out-of-State Visitors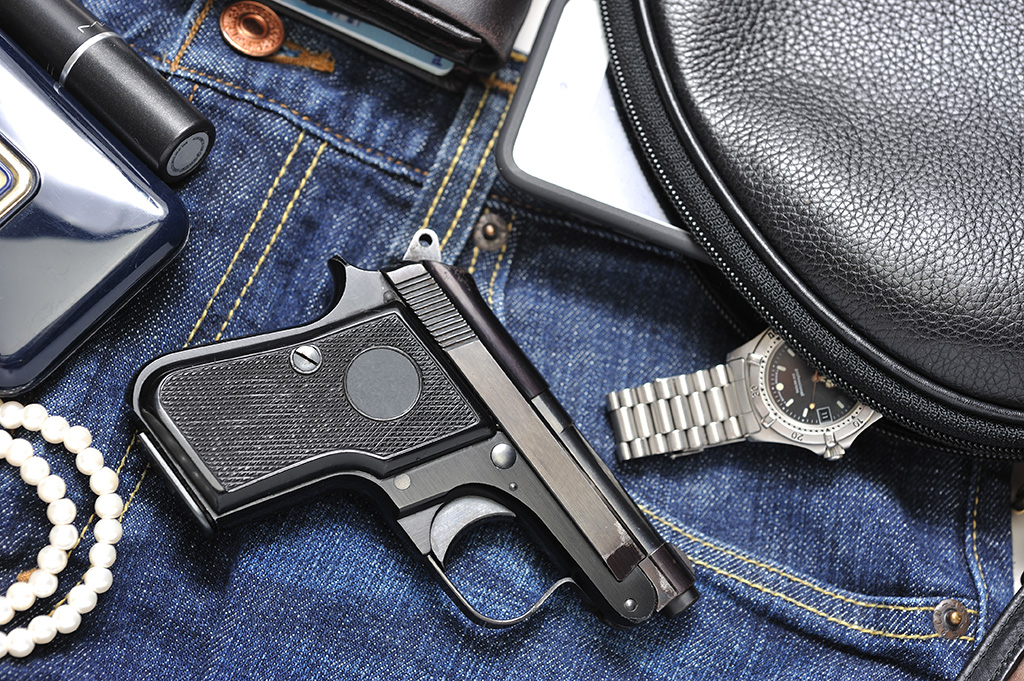 While reviewing Nevada gun laws, it is important to note that such laws apply to both in-state and out-of-state residents. There are certain limitations in "open-carry" firearms for residents and non-residents in Nevada, but in general locals and visitors are permitted to "open-carry." In order to carry a concealed weapon in Nevada, as a non-resident, you must have a CCW permit from a reciprocal state. As a resident of Nevada, you must have your CCW permit and state identification when carrying your concealed firearm. If you carry concealed firearms without your CCW permit and state identification (NRS 202.350), Nevada law enforcement agencies may arrest you.
Here is a list of Nevada's reciprocal states for concealed carry of handguns, as a reference:
Alaska
Arizona
Arkansas
Florida
Idaho
Illinois
Kansas
Kentucky
Louisiana
Massachusetts
Michigan
Minnesota
Mississippi
Montana
New Mexico
North Dakota
Ohio
Oklahoma
Oregon
South Carolina
South Dakota
Tennessee
Texas
Utah
Virginia
West Virginia
Wisconsin
Wyoming
Carrying concealed firearms without carrying a proper firearm permit is a category C felony and results in penalties of:
1-5 years in Nevada State Prison and
Fines, at the court's discretion, up to $10,000
If out-of-state residents move to Nevada with a concealed firearm, they must obtain a Nevada permit within 60 days in order to continue carrying concealed in the state. For new residents to the state, they should apply with their local county sheriff, as soon as possible and when they receive their Nevada's driver's license or identification card, as non-resident permits are not an option in Nevada.
Overall, both non-residents and residents may open carry, as long as they are not otherwise prohibited from having firearms.
It's also important to know that certain guns, like spring guns, have specific laws that apply to them.
Who Is Prohibited From Carrying in Nevada?
In Nevada, a variety of people may be limited or prohibited altogether to carry firearms and own guns, whether they are non-residents or residents. Some groups include:
Convicted felons
Convicted stalkers
Fugitives
Those convicted of domestic violence
Those addicted to controlled substances
Adverse parties in a domestic violence protection order
Those adjudicated as mentally ill
Illegal aliens
As an fugitive or ex-felon carrying a firearm, this is classified as a category B felony, with punishment such as:
1-6 years in prison, and
Fines, at the judge's discretion, up to $5,000
Where Are Guns Off-limits in Nevada?
Under Nevada state law open carry of firearms is allowed. For the following locations, guns are prohibited, whether they are open or concealed and no matter what type of gun:
Childcare facilities, without written permission
Schools, without written permission
Nevada System of Higher Education property, without written permission
Federal facilities
Military bases, with some exceptions
Planes and airports, past the secure areas
Post offices
VA facilities
Legislative buildings
Hoover Dam
Background Checks and Firearm Purchasing
In Nevada, any and all gun buyers must pass a background check, no matter if it is a private or commercial sale of firearms. In some instances, purchases with a valid and current CCW permit may not need an additional background check at the time of a purchase.
Firearms and Minors
Minors, young adults under the age of 18, cannot carry guns in Nevada. Some exceptions allow minors to carry and use firearms, such as hunting, but overall, there are strict restrictions on juveniles carrying firearms.
This is governed by NRS 202.300. Failure to follow this statute can result in either a misdemeanor or a felony charge, depending on the circumstances.
Other Weapons and Assault Weapons in Nevada
In Nevada, laws do not specifically mention or state anything about assault weapons. Federal law does prohibit the possession of machine guns and the only exception is if it was lawfully purchased or obtained, as well as registered, prior to May 19, 1986. Any unlawful possession of a machine gun is a felony, including penalties of
Up to 10 years in federal prison, and/or
Fines up to $250,000
At The Defenders, our team prioritizes you and your needs, as well as the safety and well being of your loved ones. Our criminal defense attorneys know the intricacies of gun safety and firearm laws and how to navigate them in order to firmly represent Nevadans who are faced with any criminal charges. Your safety is our priority, so it is important to follow proper carrying regulations, when possible. But, if you are faced with difficulties regarding carrying a weapon, our team is here for you.